Added stress and worry in these hard times
"I'm so worried!" one friend tells me. "This stress is unbearable!" says another. In these unprecedented times, all of this is heaped on top of whatever else we had bothering us before.
We worry now about very real possibilities: sickness and death, about jobs and income, about getting groceries and other necessities – not just or even mainly for our own selves but for our spouses, our parents, our children, colleagues, neighbors, our nation, about the economy, about humanity itself.
All these things weigh upon our hearts and upon our spirits, even though at this moment we ourselves may sheltered, well, and not hungry.
I can help, online, with Hypnotherapy and Spiritual Life Coaching
If any of this applies to you, including all that you were struggling with before this crisis, you may want to consider doing a few sessions with me online. I am a hypnotherapist and Spiritual Life Coach. I guide clients to resolve their short- and longer-term issues, so they can live their lives fully and don't have to "settle."
People settle, for things in their lives they don't really like, that they feel powerless to change.
I work with both the conscious and unconscious aspects, sometimes indirectly, in ways that engender changes on both of these levels.
I enable and empower my clients to open up to new directions and possibilities, to new ways of feeling, thinking, doing, and being.
I work with you no matter where you are in the world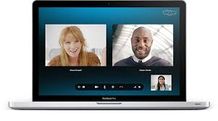 With this COVID-19 pandemic, I am seeing clients online only, to protect me and my family and to protect you. And the good news is, the ways I work with clients are just as effective online as they are in-person: we see each other, hear and respond to one another's voices, and feel the interconnection that is so important in this kind of healing and transformative work.
Over the Internet, I can work with you wherever you are located; we just have to set appointment times that are convenient for both of us, across our respective time zones. Any recordings I make during our session, I send to you via email. I have been practicing this way for a number of years, with clients all over the world; I can tell you that it works very well.
Who I am and what I do.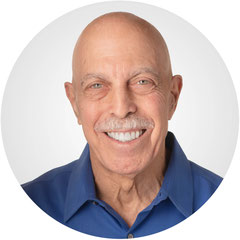 I am a Hypnotherapist certified by the International Medical and Dental Hypnotherapy Association (IMDHA), and a Spiritual Life Coach.
Hypnosis is a third career for me – I began in 2007 after many years as a software developer and, before that, a mathematics professor. I utilize many of the same skills I developed doing technical work, but now with different "hardware," the human psyche. I have found in this work a life path that is fulfilling in ways that nothing previous had even approached.
Many of my clients remark on the sense of calm they feel in my presence, my soothing and hypnotic voice, and the peaceful, relaxed atmosphere I create in-person and online, all leading to an aura of connection and rapport that enables the resolution of their difficult and long-standing issues.
In addition to what many think of as "standard hypnosis," I also employ techniques of NLP (NeuroLinguistic Programming), in particular the powerful paradigms of Core Transformation and Wholeness, which utilize profound altered states and spirituality to engender change and personal growth – what is known as Spiritual Life Coaching.
How to set up an appointment online
The first step is to contact me by email or phone, to schedule a no-cost phone (or Skype) consultation. During that call you can tell me about what's on your mind, the issues you want to address, and if we agree to continue, schedule an Initial Consultation or a package of several hypnotherapy sessions. I send you an intake form to fill out and return. We do the sessions themselves over Skype or Zoom, or possibly with FaceTime – very easy to work with.
don@hypnosissilverspring.com          301-618-9801